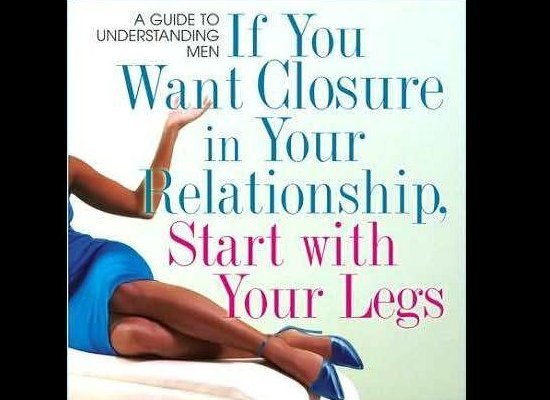 This book cover is part of a slideshow blog post from the Huffington Post:

15 Most Ridiculous Book Titles Ever
I thought it was very thought provoking.
Talk about something having more than one meaning! Does that cover suggest that if you want to get rid of man, you close your legs? Does it mean that if you want a real relationship with a man you first start by closing your legs?
Which is it? I think its the close the legs and get to know him answer.